Links: (6 Pages)
"From Cornwall to Canada in 1841" - Wesley Johnston - The story of some six hundred Cornish people who sailed to Canada on four ships.
The Butson Family Newsletter 1979 - 1987 (no longer published) by Wesley Johnston
Dad's War
Finding and Telling Your Father's World War II Story - A wonderful treasure for children of war veterans - By Wesley Johnston
Glenn Perry's Family History Site - A wonderful site that includes a large Butson Surname Index with fascinating ancestral/genealogy data

Garth McGirr's McGirr Family Website - (Mary McGirr married George Butson, s William, s Solomon)
For a large surname list of Australian "Butsons" go here
More Australian Butson ancestors
Books by Thomas Butson:
On 1/1/1849 in Whitby, Ont. - John BUTSON (b. 12/18/1822 St. Blazey, Cornwall, England) & Elizabeth HARPER (b. 10/17/1830 Luxulyan, Cornwall, England d. 1862). Children: Elizabeth Ann - 3/09/1851 ...
A Family Forest - A large Ancestry list of Australian Butsons
Landowners in County Galway, Ireland, circ. 1870 - (Archdeacon Butson)
(Ven. Archdn. Butson, (address) St. Brendon's, Eyrecourt, owned 3,719 acres.)
Map To 'Wheal Butson ' (Cornwall/St. Agnes U.K.) (Tin mine originally.)
Researchers of Cornwall, UK, Butsons ....with email links:
BUTSON Kea 1800-1860 Carol Booth
BUTSON Kenwyn 1800-1860 Carol Booth
BUTSON Lanteglos-by-Fowey 1822} Linda Tillotson
BUTSON Mevagissey 1779} Linda Tillotson
BUTSON St. Blazey c1780 Clem Edwards
But Son Cement Plant, Hanoi, Vietnam - No relation - Just an interesting coincidence.
Storming of Takht-I-Shah Peak - Captain Butson dies in battle - (FORTY-ONE YEARS IN INDIA- From Subaltern to Commander-in-Chief BY FIELD-MARSHAL LORD ROBERTS OF KANDAHAR V.C., K.P., G.C.B., G.C.S.I., G.C.I.E.)
ID: I2138
Name: BUTSON, Strange Gould, Captain
Sex: M
Death: 13 Dec. 1879 k.i.a., Kabul. Afghanistan
Note: Note: Sandhurst, 9th Lancers
British Cavalry deaths, Afghanistan 1878-1880

Father: Charles Gould BUTSON Venerable
Mother: Helena Eyre MAUNSELL b: ABT 1821 in Fort Eyre, Galway, Ireland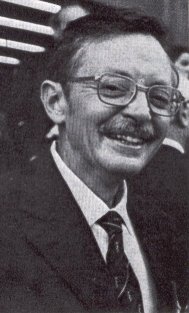 Rank at the Time of Action: Doctor Royal Army Medical Corps
Unit/Occupation: RAMC; Member of the Falkland Islands Dependencies Survey (1947)
Date and Place of Birth: 24th October 1922, Hankow, China
Date and Place of GC Action: 26th July 1947, Antarctic - Glacial crevasse rescue
The London Gazette: 28th September 1948
Butson Avenue, Albury, Australia
THREE MEN OF BADAJOS by A.T. Quiller-Couch (Q) [from The Laird's Luck and other Fireside Tales, NY: Scribner's, 1901]
A visit to Sir Robert Butson's - November 8, 1672
- "Family Web" is a public-domain format for displaying genealogical ties on the World-Wide Web (WWW) using the Hyper Text Markup Language (HTML).
Everton's Genealogical Helper: Web Site
- Subscriber Areas: Everton Databases: Roots Cellar (free trial available) Family File (Over 80,000 group records) Pedigree File (Over 50,000 pedigree charts) GEDSRCH (free trial available) Vietnam Memorial Database PhotoFind Database "EPI Photo" Database. Public and Census Information: Social Security Death Index (Over 60 million names) 1880 U.S. Census Sample (500,000 entries) 1851 U.K. Census Sample (500,000 entries) 1871 Ontario Census (500,000 entries) Kentucky Death Records, 1911-1991 (3 million names) U.K. Marriage Witness List. Reference Areas: Everton's Genealogical Helper Index EPICARD Card Catalog (Over 40,000 books) British Revolutionary War Officers (Over 2,500 British, German, and American Loyalist Officers) Genealogical Dictionary U.S. Forts Geographic Coordinates On-Line Books
What's Really New in WWW Genealogy Pages
- This site has a lot of links. Far more then most! This is a great site for the new and the seasoned researcher.
- Genealogy Help and Guides - Libraries - Maps, Geography, Deeds and Photography - Newsgroups and Mailing Lists - Searching for related genealogists - On line genealogy information - Internet Guides and Genealogy Home Pages - North American Genealogy Resources - World-Wide Genealogy Resources - Genealogy Software - Genealogy Societies - Upcoming Genealogy Events - Commercial Services.

Peruse our Vintage Family Book

---
The Family History Center

Family History Centers of The Church of Jesus Christ of Latter-Day Saints are located throughout the world. To find a center near you visit the
A secondary location finder is at
WW Web Links to other Butson Sites of Interest:
---
---